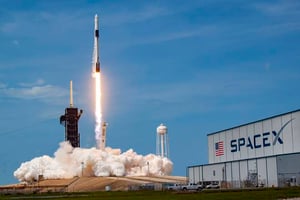 Digital dentistry is taking off like a Space-X rocket for many reasons. Scans are easier, faster, and more reliable than analog impressions. Also, the accuracy is incredible! At Pittman, our remake percentage for crowns and bridges from digital scans is LESS than 1%! Compare that to around 6% for traditional impressions. Owning an intra-oral scanner will not only cut down on your chair time and material costs but will also give your patient's even better results.
Here's a few tips to consider when purchasing an intra-oral scanner for your office:
Be sure that the margins are marked by your LAB, not by the company.
The majority of scanners on the market allow you to send scans directly to your dental lab, where the technician making your crown will mark the margins. But beware, there are some that direct the scan to their corporate office first, where an employee there marks the margins and then sends that data to the lab. This is bad for two reasons. First of all, your tech wants to mark the margins himself! Let's leave it to the expert who's crafting the crown to mark margins. If the crown doesn't fit, who's to blame? The dental lab or the scanner company? Secondly, this 'detour' of data to the scanner company first then to the lab causes a delay in case turn-around time because the lab does not actually receive the scan for a couple more days.
Your sales rep matters.
The truth is that all of the intra-oral scanners on the market provide the lab with accurate data that far surpass even the most perfect analog impression. What really sets the various scanner manufacturers apart is the quality of their sales reps and clinical trainers. Take your time and 'interview' a few sales reps for the various scanners. Who's more knowledgeable about digital dentistry? Who has a proven track record of excellent customer support? Who's most likely to take your after-hours phone call? Ask your colleagues for advice here too! Who have they used and had positive experiences with? When purchasing such a big-ticket item, it is vital to know you'll have the support you need. Also consider what types of training programs they offer with their system. Do you have to pay extra for training? Do they offer continued training after the initial sale? There is always room to improve your staff's scanning abilities, so you want a scanner company who will provide the training you and your staff need to be a successful digital office.
Integration with your practice software and 3D imaging unit.
Apple is the master of device integration. I have a Mac, an iPhone, an AppleWatch, and AirPods. These 4 pieces of technology integrate perfectly and operate in perfect harmony. Trying to connect my AirPods to a Dell computer would be a nightmare and connecting my AppleWatch to an Android would require a miracle. Think of the technology in your dental office the same way! If you already own company X's 3D unit, it would be a good idea to strongly consider their intra-oral scanner as well, ESPECIALLY if you place implants and even MORE especially if you like to preform guided surgeries. Having the ability to merge those data points together is extremely useful for surgery planning as well as educating the patient and selling the treatment.
Take a test drive
You'd never buy a car without taking it for a spin first, or buy a house without a walk-through and thorough inspection (unless you're and HGTV host). Arrange a time with a sales rep for them to show you the ins and outs of their scanner, and ask to try it in your office for a few days. Do this with the top 3 scanners you're considering before making a decision. At Pittman, we have partnered with a couple of scanner companies to offer 1 free crown when you demo the scanner on a live patient. Take the scan, send it to us, and we'll make the crown for free! We know you'll be extremely impressed with the accuracy and fit of the digitally designed crown.
Read the warranty fine print
This is an important tip! Make sure you know exactly what you're getting when it comes to your scanner's warranty. If they only offer a 6 month warranty, run. You also want to know what incidents are covered under the warranty. What happens if your assistant trips and drops the wand? What happens if the new hire didn't know not to use CaviCide on the mirror? A lot of companies offer an extended warranty plan for a couple extra thousand dollars that will cover you for a couple more years.
Pay with your AMEX
Buy your scanner with your AMEX Business card. AMEX will double any scanner's warranty for free. If the scanner company offers a 2 year warranty, it becomes a 4 year warranty if you purchased with your AMEX. Another thing to consider is that once you use your new scanner, you CANNOT return it to the manufacturer under any circumstances. American Express will actually credit you the purchase price and take the scanner off your hands as long as you request the credit within 90 days of purchase.
Remember there is always a price to quality balance
If you want a cheap cheeseburger, go to McDonalds. If you want a good cheeseburger, go to Chili's. If you want an incredible cheeseburger, go to Ruth's Chris. Just remember that you will get what you pay for in pretty much all areas of life, especially intra-oral scanners. There is an intra-oral scanner that will match your budget, just keep in mind that it might not have all the bells and whistles that you desire. My daddy always told me, "buy nice or buy twice!"
Look beyond the initial price tag
While we're talking money, it is also important to consider the 5-year cost of ownership. Scanner A might be $5,000 cheaper than scanner B, but scanner A's monthly fees and upgrade fees will add up to $10,000 over the course of 3 years! So now which scanner is the better deal? Look into what on-going costs might come with the scanner your considering.
Be sure that your dental lab is equipped to handle your new digital workflow
It takes a large investment of both money and time for a dental lab to take the plunge into digital dentistry. If you have been working with the same 'mom and pop' old-school lab for years and years, you may find that they suddenly do not meet your new digital needs. Pittman Dental Lab accepts more digital scans than any lab in the Southeast. We pride ourselves in being trail blazers in digital dentistry and are more than capable of supporting your office on your scanning journey. Our lab technicians are excellent resources to give constructive criticism and advice about your scans while you're learning. We often request that the account sends both digital and analog impressions for the first few cases until our tech decides you're taking excellent, readable, and workable scans.
Make sure your staff is on board
Sometimes change is a dental assistant's worst nightmare. I hear it every day, "Well, we bought that scanner a couple years ago, but the assistants like to take impressions, so it's just been sitting in the doctor's office." It will help your assistants to not feel overwhelmed if you block a little extra time during restorative appointments while the staff is still perfecting their scanning technique. Also, try incentivizing your staff to take more scans. Try making it a competition – whoever takes the most scans this month gets a gift card or an extra vacation day. Do your best to make the transition fun, or at least tolerable, for your staff. Remember, your Pittman Dental Lab territory managers are well-versed in scanning and are always able to support your staff with extra training or tips!
11. Prepare to be spoiled
Once you become proficient with intra-oral scanning, you'll never remember how you used to practice dentistry without it! Your supply bills will be lower, your chair time will be decreased, your work will be more accurate, your patients will be happier, you'll sell more treatment plans, and you'll have less gagging patients choking on the heavy body that just slipped down their throat.
If you are interested in purchasing an oral scanner for your practice, feel free to contact me at christina@pittmandental.com or fill out the comment form below.