As a National Marketing Director, I am always curious as to why consumers behave a certain way. Why do they choose one company, product or service over another? What was the "trigger" that helped them decide? This question comes to mind when I look at dentists that Pittman Dental Laboratory is currently serving across the country. What do consumers look for when picking a dentist? Here is what I have found:
Our friends at the ADA Health Policy Institute estimate that "There are currently over 200,000 practicing dentists in the United States. This translates to roughly 60 dentists for every 100,000 people in the US." That is a lot of doctors vying for the same patients in some very crowded markets. So, what sets your practice apart from the others? What do consumers look for when choosing a dentist?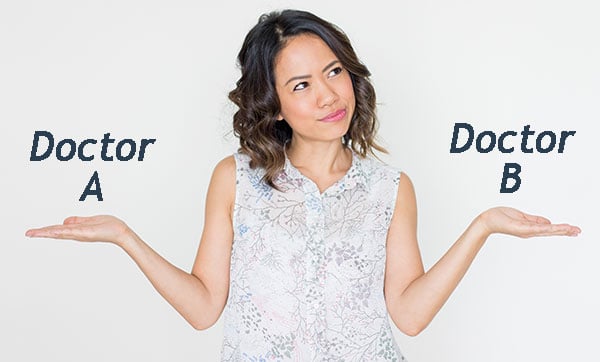 According to Futuredontics.com® the parent company of 1-800-DENTIST®, there are 7 main factors that consumers will use when choosing a dentist. These factors are:
Patients Want You to Accept Their Insurance
Patients Want You to Be Convenient
Patents Want to See Your Reviews
Patients Want You to Use Advanced Dental Technology
Patients Want Referrals from Friends and Family
Patients Want to See You Online in the Spaces They Use Most
Patients Want You to Focus on Keeping Them Happy
This survey was conducted by an independent research firm utilizing a nationwide research panel of consumers, designed to mimic the national population. More than 3,000 individuals participated in the survey.
So, my question is, how can a national dental laboratory such as Pittman Dental Laboratory, help their customers (doctors) address these needs? There are two needs listed above, that I have identified, that can impact four of the other needs. The two are:
Patients Want You to Be Convenient
Patients Want You to Use Advanced Dental Technology
These two needs, when provided, will affect the referrals, online reviews, and will keep your patients happy. Your dental lab should be able to help your practice in these two areas. This is how:
Convenience:
Convenience can mean different things. It could mean that your practice's location is on the way to work or easy to get to. However, there is another side to convenience. Convenience is "You are offering all products and services in your location that the patient needs without having to send them out to a third party". Consumers want a "one stop shop". They want familiar surroundings. They do not want to go to another office with unfamiliar surroundings and faces. Pittman Dental Laboratory provides an array of products and services that you can start using in your practice, keeping these procedures in-house and profitable. An example of this is our Focal Point™ product line. This is a single or multiple, surgical guided implant system that allows you to perform this procedure in your practice. Pittman Dental Laboratory also provides chair-side services that will assist with these procedures. This is convenient for the patient because they are able to get the entire procedure done in one place and in a familiar setting, and often in just one day. Less chair time and another source of revenue.
Advanced Dental Technology:
Pittman Dental Laboratory has invested millions of dollars in advanced dental technology. We understand that consumers are savvy to changes in technology and will demand the newest and best. We work with all major impression scanners. No other laboratory has put as much effort and resources into understanding and preparing their workflow for the upcoming digital revolution as we have. This digital workflow also extends to our "All on X" technology and our invisible aligner offering, "Your Smile Factor". Being able to offer all these different products and services in your practice will fill the need of convenience and advanced technology that so many consumers are demanding. Being a "one stop shop" practice will separate you from the crowd and will give you additional revenue streams.
Pittman Dental Laboratory has been serving doctors for more than 40 years. We invest in new technology, new products, and services because we want and need our customers, our doctors, to be successful. If your practice needs to start offering additional products and services to stay competitive in today's market, contact Pittman Dental Laboratory today by filling out our quick survey form. A Pittman Territory Manager will contact you directly to discuss how we can help you provide these products and services in your practice.